Applications to review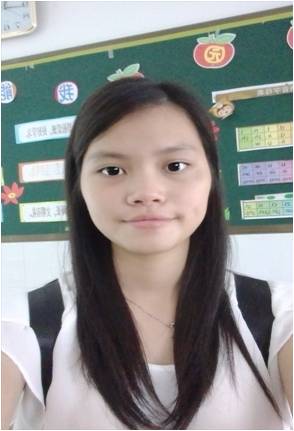 Available:
from 06/15/2017 to 09/15/2017
EDUCATION
Currently study at Zhuhai City Polytechnic University, majoring in Tourism Management, I majoring in Tourism Management.
WORK EXPERIENCE
2012.7--9 Worked as a waitress in a small restaurant, I was responsible for customer service.
2015.10--till now I am a librarian in my school now .When I am free, I will go out to do part-time job on weekend. For example, sometimes I send leaflets in the street, or I worked as a saleswoman in a shop to sell goods. I am responsible for recommend goods and communicate with customers, sometimes I responsible for cleaning stuff. From these experiences, I gained patience, communicating skills and the satisfaction of the spirit.


LANGUAGES
I have learned English for many years and I've passed wise English examination, 6/10
OTHER SKILLS & OCCUPATIONS
Good at teamwork, communication, calculating and leadership.
HOBBIES & INTERESTS
I like listening to music, reading, playing badminton and travelling.
ADDITIONAL COMMENTS
Sisi Li is a hardworking, courageous, independent, outgoing and adaptable girl, her working experience let her know how to do customer service and how to serve them efficiently. I believe she is fit for this program.