Applications to review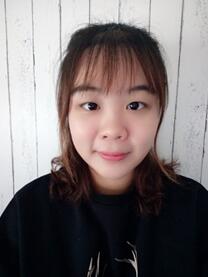 Available:
from 06/01/2017 to 09/01/2017
EDUCATION
High school: 2012-2015 No.1 middle school in ZouPing District
University: 2015-2019 YanTai University

WORK EXPERIENCE
08/2015 - 10/2015: work in a Korean restaurant in the New World department store
Serving as a waitress in the restaurant which let me know how to do a basic restaurant work. And I learn some kinds of food. These activities have offered me cherished experience over communication.
LANGUAGES
I have passed the interview by WISE.
OTHER SKILLS & OCCUPATIONS
good at team work, communication
HOBBIES & INTERESTS
listening to music ,singing ,traveling
ADDITIONAL COMMENTS
http://m.youku.com/video/id_XMjYxMjkyMzY4NA==.html?spm=a2h2a.8293802.0.0

Qian Liu is a girl who is hardworking ,independent ,honest ,patient ,responsible ,courageous and optimistic. She is quite patient and energetic. She is willing to show that she can face up to any challenge placed in front of her.