Applications to review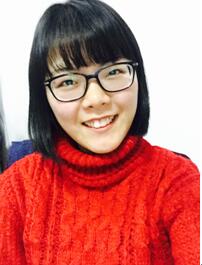 Available:
from 06/15/2017 to 09/15/2017
EDUCATION
2010-2013 No. 1 Middle High School in Anyang County, Henan
2013-2017 Henan Normal University, majoring in Business English.

WORK EXPERIENCE
2013.9—2014.3 Teaching English as a tutor.
2014.6—2014.9 I worked in kitchen and cashier desk of Macdonald's at Lee, Boston.
2015.1—2015.9 I worked as an assistant at New Oriental Education and Technology Group in Beijing. I am responsible for correcting exam and homework, organizing activities and communicating with teachers and parents.
LANGUAGES
I have passed the interveiw by WISE.
OTHER SKILLS & OCCUPATIONS
Good at Teamwork, Communication, Basic PC Operations(Word, Excel, PowerPoint), Administrative work (e.g. Filling documents, Things needed in an activity) , English (Listening, speaking, writing), Chinese cooking
HOBBIES & INTERESTS
Traveling, Hiking, Cooking, Swimming.
ADDITIONAL COMMENTS
Zhijun Li is a girl who is adaptable, hardworking, careful, independent, outgoing and responsible. This is the second time for her to participate in the Work and Travel program. She worked in kitchen and cashier desk of MacDonald's at Lee Boston in her last summer holiday. This experience broadened her horizon and improved her communication abilities. I believe she will be qualified for your position.