Applications to review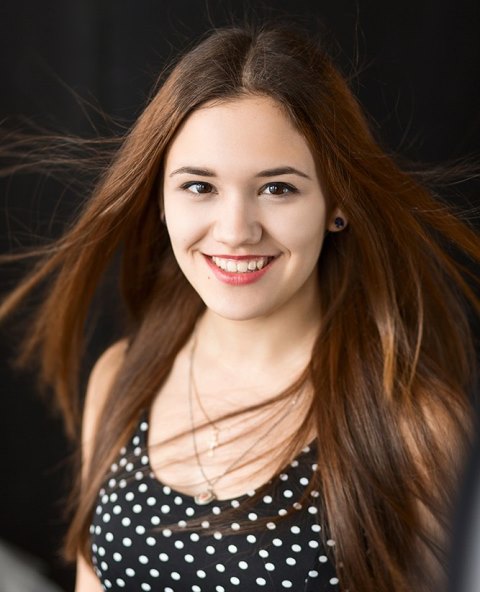 Available:
from 05/15/2018 to 09/15/2018
EDUCATION
2003 - 2014: Gymnasium 9, Murmansk, Russia;
2014 - the present time: Murmansk State Arctic University, Murmansk, Russia;
Field of Study – Pedagogy

WORK EXPERIENCE
Russian - Native
English - Advanced
Norwegian - Basic knowledge (reading, speaking, writing)

LANGUAGES
1) Advertising agency "EvroPromo" (Murmansk, Russia)
Dates: 25/05/2013 – 31/08/2013
25/05/2014 – 31/08/2014
Position\duties: Promoter – contacting people, advertising products, arranging promotions.
*Promoter of the month (June 2013)

2) International Cultural Festival "Barents Bird" (Murmansk, Russia)
Dates: 10/04/2015 – 19/04/2015
08/04/2016 – 16/04/2016
Position\duties: Volunteer – guest contact person (meeting foreign guests, helping with transporting from airport to hotel, from hotel to festival office/the place of performance/ café, etc., helping with the organization of the festival (office work: signing tickets, cleaning office, consulting visitors) and the place of the exhibition (printing photos, placing photos on the wall, drilling, etc.))

3) «JazzFest» Festival (Kirkenes, Norway)
Dates: 08/05/2015 – 10/05/2015
Position\duties: Volunteer – consulting visitors about the program, selling tickets.

4) Cultural Festival «Barents Spektakel» (Kirkenes, Norway)
Dates: 08/02/2017 – 12/02/2017
Position\duties: Volunteer – cleaning office area (doing the windows, vacuuming,drilling),working as a cashier (selling t-shirts, tickets and other festival stuff, working with cash register and online cash register program), organizing the performance area (lightning the candles on the snow, cleaning).

5) School 38 (Murmansk, Russia)
Dates: 02/10/2017 – present time
Position\duties: Teacher- contacting with children (8-13 y.o.), teaching them English, checking home work, contacting with parents.

OTHER SKILLS & OCCUPATIONS
Educable, communicative, principled, responsive, punctual, organized, kindly, conscientious, polite, hard-working, good team worker, but also self-sufficient, always ready to help.
HOBBIES & INTERESTS
The most important hobby of mine is singing. I've participated in a capella choir for 5 years. Now I'm singing in a guitar duet. Sometimes I'm trying to write my own poems. Maybe someday they could become great songs! I also like listening to music, watching films and reading. Traveling is the thing I try to do as often as I can! I like cooking. Pancakes, first meals, second courses – my family loves it. I like to take photos, videos. I always open for something new: new friends, new emotions, new experience, new opportunities.