Applications to review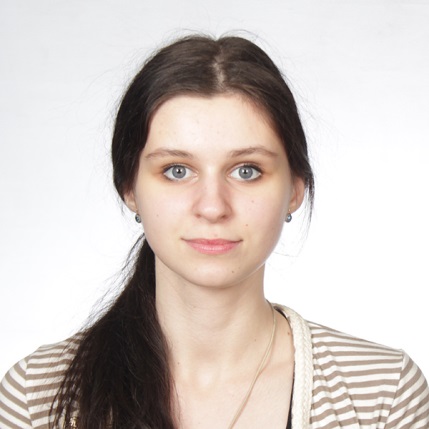 Available:
from 05/25/2018 to 09/05/2018
EDUCATION
September, 2016 – present
Kazakh University of International Relations and World Languages, Almaty, Kazakhstan. Faculty of translation studies, interpreter (English, Spanish), second course.

WORK EXPERIENCE
June, 2015
"InterService" company, Almaty, Kazakhstan
Promoter - putting up ads on the doors of entrances, photograph the result, send pictures to the office.

July 2015 – August 2015
"Fish'n'Roll" restaurant, Almaty, Kazakhstan
Promoter - handing out leaflets on the street to people, talk about discounts and a restaurant menu, specify the address of the institution.

July 2016 – August 2016
"BTL Global" agency, Almaty, Kazakhstan
Promoter - install promotional stands in supermarkets, talk about the product, pour the juice for people (tasting), keep the place clean, fill out reports.

June 10, 2017 – August 31, 2017
"Pelican Brewing Company" restaurant, Cannon Beach, Oregon, the USA
Busser – clean dishes from tables, set tables, wash dishes, clean the restaurant

June 16, 2017 – August 30, 2017
"North Coast Properties Mgt" Cannon Beach, Oregon, the USA
Housekeeper – clean rooms of customers: vacuum, clean dishes, dust, make beds

August 16, 2017 – August 30, 2017
"Schwietert Cones & Candy" Cannon Beach, Oregon, the USA
Ice cream seller – ask people about ice cream, take the ice cream and give it to clients.

LANGUAGES
English - upper intermediate
Russian - native
Kazakh - conversational skills
OTHER SKILLS & OCCUPATIONS
•Ability to work with different people
•Teamwork: I am good working with a team and independent
•Computer skills: Microsoft Word, Power Point.

HOBBIES & INTERESTS
Listening to music, watching movies, aerobics, travelling, reading, languages.

As a participant of Work and Travel program, I will get an excellent experience of speaking English that will be useful in my future work as an interpreter.