Applications to review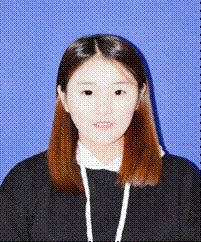 Available:
from 06/15/2018 to 09/15/2018
EDUCATION
Institution Name: Hefei College of Finance and Economics
Location:No,560 Feixi County, Hefei city,Anhui Province, China.
Institution start date: 09/2017
Graduation/Expected graduation date: 06/2019
Field of Study: Internet of Things Application Technology

WORK EXPERIENCE
Company Name: Bee lotus supermarket
Position: Sales Assistant
Location: No.1218,Wuzhong Road,Shanghai city,China.
Duration: 07/2016 to 09/2016
Total Number of Months: 2
Tasks/Responsibilities:
●Introduce our products to customers.
●Good command of product taste, price, characteristics.
●Distribution of products
●Make daily sales report

I worked as a sales assistant in a supermarket. I need talk to my customers and sell our products to my customers.

LANGUAGES
Chinese and English
OTHER SKILLS & OCCUPATIONS
Computer Skills: I have passed the National computer second-level exam, including Microsoft Office, etc. And I have good command of the basic use of computer skills, such as PPT,Word and Excel etc.

HOBBIES & INTERESTS
I like singing. Sometimes I went to KTV with my friends. I also like listening to music and reading books.