Applications to review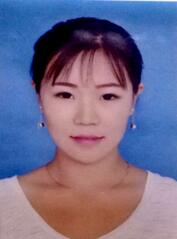 Available:
from 06/01/2017 to 09/15/2017
EDUCATION
2016-2019
Institution Name: Shandong Foreign Languages Vocational College
WORK EXPERIENCE
I worked at restaurant before and here is my main job:
• Helping customers order something
• Sometimes serving customers for drinking
• Order dishes and introduce menu to customers

LANGUAGES
My English is intermedaite level, and I passed WISE interview and qualified to SWT program.
OTHER SKILLS & OCCUPATIONS
Computer Skills: I can use the basic computer software like PPT, Word and Excel etc.
HOBBIES & INTERESTS
My indoors interests and activities include:
• Drawing picture
• listening pop or romantic music
• watching TV shows and movies

And outdoors I prefer to do as follows:
• shopping with my friends
• traveling and take photos
• taking part in some club like singing club,etc.
• Running and playing basketball

ADDITIONAL COMMENTS
I can work from June 1st, and I really hope that I have this opportunity to work for you, thanks so much.