Applications to review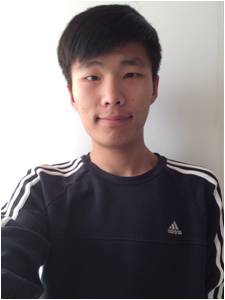 Available:
from 06/15/2017 to 10/05/2017
EDUCATION
2016-2019 Shandong Foreign Trade vocational College, I majoring in Business English
WORK EXPERIENCE
I worked as an operator to do telephone sales in Ecommerce Company
In the restaurant I worked as a waiter, and sometimes I responsible for cleaning, do some basic works, such as vacuum.

LANGUAGES
I major in Business English,thanks for this reason I practice my oral English almost everyday, I have passed wise English test.
OTHER SKILLS & OCCUPATIONS
I am good at teamwork, listen, communication.
HOBBIES & INTERESTS
I like skateboarding, photography and traveling.
ADDITIONAL COMMENTS
Guihu Liu is a boy who is optimistic,independent, hardworking and with good adaptability. Thanks for his working experiences, he really good at customer service, and he knows how to do the task what asked of him efficiently, I think he will not let you down.