Applications to review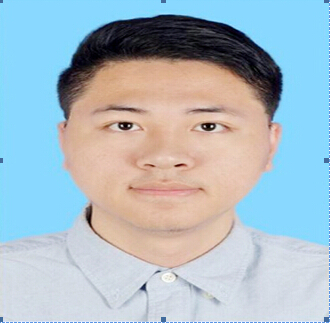 Available:
from 06/15/2017 to 09/15/2017
EDUCATION
Haifeng Pengpai Middle School High School 2012-2015 Chinese,English etc.
Guangdong Baiyun University College 2015-2019 English

WORK EXPERIENCE
Employer#1 Shop's salesman
Dates of
Employment From Jun 2016
To Sep 2016
Job Duties Introduce customer to purchase something.
Employer#2 Students Society Emcee
Dates of
Employment From Oct 2015
To Oct 2016
Job Duties As a emcee to host an activity.


LANGUAGES
Fluent in English, Cantonese and Mandrine Chinese
OTHER SKILLS & OCCUPATIONS
I am an outgoing and friendly person and I can get along well with others. In the Meantime, I am very hardworking, I will try my best to fulfil the tasks. By the way, I can cook Chinese food very well, if you are interested in it, I can also teach you!
HOBBIES & INTERESTS
I usually listen to classical music,because classical music will make me relaxed and I enjoy it very much. Besides,I go in for photography and I will take some photos at weekends. I could take photos for you if you like.
ADDITIONAL COMMENTS
Dear Host Company,
I'm Guanzheng Wu, my English name is Billy. I am a university student who live in Guangzhou now. I major in English in school. When I was child, I often dreamed that if I had a chance to go to other countries one day. Now, I have a chance to go to other countries and see this wonderful world by myself, can you understand how I am excited these days? I am very eager to realize my dream. Of course, I also want to make friends with others who come from all over the world. On the other hand, it will enrich my social experiences.
While studying in school, I had a part time job that sold clothes in a shop. When customers came into the shop , I would introduce some clothes for customer what they needed. In the meantime, I and my team started a business about shoes when I was a freshman in college. Although I failed at last, it was also an experience in my life and it would help me do better afterwards. Besides, When I in school, I also sell the concert tickets online and it provides me with living wages. By the way, I am a emcee in our student Union.
I am very outgoing and always help others, so I make a lot of friends in my school, I sure that I will get along well with employer and colleagues. I am also very hardworking, I will try my best to fulfil the tasks quickly and well. Oh right, I can cook delicious Chinese dishes, I am able to cook it for you if you like. If you are interested , I'll be happy to teach you. As the old Chinese saying goes: teaching one to fish is better than giving him fish.
By the way, I like photography very much, I often take some photos at weekends, I can take some beautiful photos for you, maybe you will like it.
At last, I am looking forward to meeting you, and I believe we will become good friends in US.

Best Wishes,