Applications to review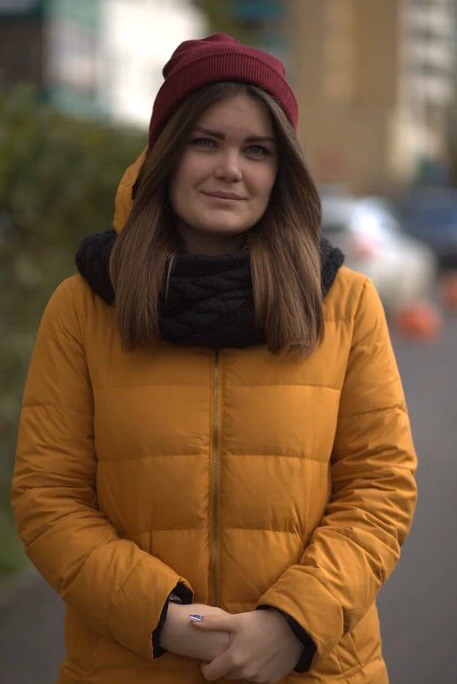 Available:
from 05/15/2020 to 09/15/2020
EDUCATION
Perm State National Research University, Perm, Russia;
Field of Study – Journalism

WORK EXPERIENCE
1) Gorky park (Perm, Russia)
Dates: 07/10/2013 – 30/02/2014
Position\duties: Park employee - work with children and adults while riding horses, horse training (cleaning, dressing), cleaning the territory.

2) TV channel RBC - Perm (Perm, Russia)
Dates: 09/01/2017 – 29/05/2017
Position\duties: Correspondent – search and rewrite information. Writing text for news releases. Filming stories and interviews.

3) Perm Theater of Young Spectators (Perm, Russia)
Dates: 15/01/2019 – 26/05/2019
Position\duties: Usher – accompanying spectators, maintaining discipline, checking tickets, informational assistance.

4) Fitness club «Energy Fitness»(Perm, Russia)
Dates: 27/05/2019 – 02/09/2019
Position\duties: Manager - administrator – sale of sporting goods and season tickets, conclusion of contracts,attendance control, compliance with order and discipline, cash desk work.
LANGUAGES
English – Upper intermediate
French – Elementary

OTHER SKILLS & OCCUPATIONS
Polite, sociable (if necessary), easy to find an approach to people, sociable, faithfully perform of work, I have a sense of humor, responsible, punctual.
HOBBIES & INTERESTS
The main interest is music, I love and listen to it, and play. I play the piano, guitar, ukulele. I really like to sing, before I was professionally engaged in vocals.
In addition to music, I love animals. I would like to have a dog.
I also love nature trips. I like to live in a tent by the river. I love reading books and watching movies.
I like to try something new, interesting. to develop mentally and physically. every time I take a step to something new, this is a step into the future.